Problem adding a device to xcode for GS viewer
RedCat
Member
Posts: 26
Hi All,
I've gone through tshirtbooth's videos on creating the certificates and all for using the viewer with no issue what-so-ever until it came to the point at 3:45 on this tutorial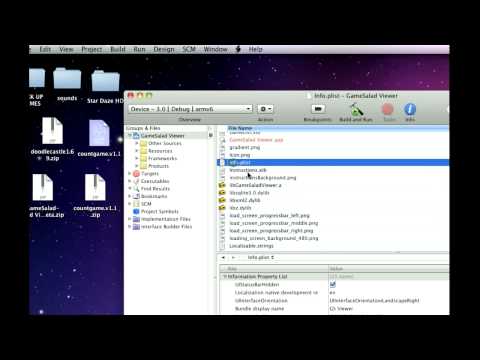 When I double click the .mobileprovision xcode opens up, but the organizer doesn't. and if I manually open it there is no device.
I've managed to get xcode 3.2.6 installed on Snow Leopard! thanks to this link which highlights an issue with the Snow Leopard software update:
http://reviews.cnet.com/8301-13727_7-57400956-263/apple-issues-software-installe
r-update/
sadly this hasn't helped...
Fresh Snow leopard 10.6.8 install (only have an old macbook)
Fresh Update of xcode to 3.2.6
All steps of tutorial followed exactly
have an Apple developer account and all certificates and keychains created
Totally stumped by xcode.
anyone encountered a similar issue?