Here's a video to show how my attempt at integrating Facebook with GameSalad is going so far:
This makes use of the multiplayer tools (currently only available to pro members in the nightly builds)
Basic Setup:
1. Server with a MySQL database
2. App ID created on Facebooks developer Site
3. Login PHP script (gets user to login to Facebook and requests access)
4. CallBack PHP script (receives access token, downloads Users Facebook Friends List and saves to a database table)
5. sendtoGS PHP script (reformats table into string and sends out for GameSalad to read)
6. GameSalad game (puts the string into a table)
7. Facebook friends list with ID's now in the game to be used for all manner of cool things.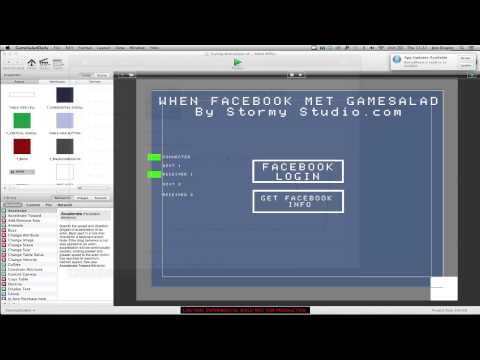 Many Thanks to
@jonmulcahy
for his help on this and his tutorial on setting up a local server using MAMP and demon like PHP wizardy.
Once I've got a few more things up and running I'll try and put together a tutorial on how some of this is done. Particularly the Facebook access and requesting info.