Roll Turtle - an exciting rolling journey platform game.
kirafu
Member
Posts: 311
Hi everyone,
This is Kira from Taiwan, I would like to introduce you to my upcoming game -- Roll Turtle.
It is an easy to play, but challenging, action driven puzzle platform.
Here is the preview video that will appear on the Appstore (30 seconds)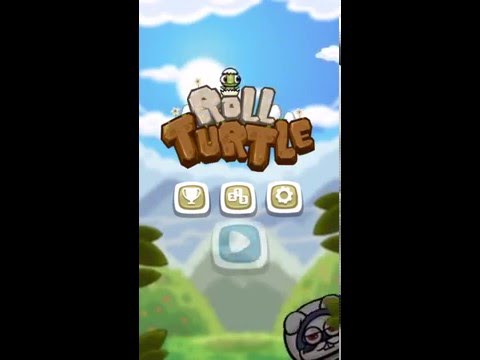 I was very fortunate and grateful to be part of many big events; Tokyo Game Show, Indie Game Area 2015 and the Casual Connect Asia's Indie Prize 2015. I also had the chance to grab some prizes along the way!
*If you were there, perhaps you have some impression of my game.
What makes Roll Turtle special, is that I tried as much as possible to give you a taste of the past, when it was all about a console, plugged to a TV in the living room, the controller and you!
It was very important for us to share the love for this era within our game and keep it as authentic as possible. This is why there is no IAPS, no Ads, no need for a network connection, and many unlockables and secretes to unlock.
Roll in the snow, in the forest, or even in the sky! Defeat the very mean bunny who stole your eggs at the end of each world! Be sure to put some headphones on to fully appreciate all the little details of the soundtrack!
Roll Turtle is available on the App Store nowRoll Turtle will be released on Thursday, May 19, 2016 on the iTunes AppStore, as a premium title at the price of $2.99.
Available on the App Store now: https://itunes.apple.com/app/id985077390
Here are game features:
• Casual gameplay combining platformer, puzzles, and challenging with innovative level design.
• 5 different worlds with 100+ truly unique levels and boss level.
• Intuitive and Easy to understand controls, Touch then roll!
• Super cute characters, but beware of the progressive difficulty that has a challenge for everyone!
• Memorable, fun and unique soundtrack, with a different theme for each world!
• No iap, No ads, with the progress of the game to unlock everything.
• Universal app optimized for iPhones, iPods and iPads.
• Achievements & Leaderboards.
Awards and Exhibitions
WINNER of the 4C Digital Design Award
WINNER of the Bahamut Indie Game Award
Selected at Taipei Game Show Indie Game Award Top 10 Game
Selected at Tokyo Game Show Indie game area
Selected at Casual Connect Asia Indie Game Prize
Here are some animated gifs (iPod Touch 5) & screenshots (iPad)
What do you think?
You can get more info from Roll Turtle website.
web site: http://rollturtle.strikingly.com
facebook: https://www.facebook.com/RollTurtle
twitter: https://twitter.com/kirafuRyu
iTunes: https://itunes.apple.com/app/id985077390
Any comments are welcome
--
Kira Fu