I am creating a RPG Game with Game Salad and I am documenting the process into a book.
The aim is to create a simple RPG game with GamesSalad. (not as big as Diablo). With a themed stage, each stage has 25 levels, each level has some goal or a miniboss to kill.
The aim is to create a game, which is not about taking it to the top 10 on play store and then later just disappears. The purpose is to create a game in Gamesalad which will stay on the play store for years just like angry birds or plants vs zombies which are running for decades because their makers keep adding more content to it.
Current Goals -
Create a Diablo style 2.5D game in Game Salad. Check the graphics I am using down in the video.
Create 1 themed stage and launch the game. Keep on adding more themed stages later on just like other major games do.
Starting with a knight character. Adding more characters later on.
Using Ad Monetizing in the core of the game, so players actually like to click on ads to get more gold or items in the game. We will Beta test even how advertising works in the game.
What will you get as a team member?
Like all the games nowadays it is free to play, with in-app purchases.
Revenue will come through ads that can be shared among us. We can decide on the % before we start working.
Your name in the credits.
Completing the game in the next 3-4 months.
You will have your name in the credit section of the book. The book is totally separate from the game. As a designer, I am documenting even the graphics part of the game, which software to use, how to design it? etc.
If you have any books written by you on games, you get a page in the book to advertise your book and a special mention in the credits. Maybe even an ad in game, for example, use loading screen as splash ad page. ( we can decide on that)
No Paid work for now. I can hire someone on freelancer, elance and other sites to create a game, where I do not have to do any work, just pay and get a game ready probably in Unity.
My aim is to create a Game in game salad and publish it on different platforms and as a team, we can complete it and probably even make some money if we strategize ad monetizing well.
Someone asks you what game have you worked on, and you can say this is our game, and it is still going strong on play store.
Making a puzzle game, and similar games which stay alive for a while and disappear is very easy in Gamesalad.
People play around for 2-3 months launch a game and then move on to other engines.
Creating a legendary game which people would love to play for years is difficult and I understand gaming is like gambling, we can never be sure of the final outcome. That is the risk we all take while making games.
So, anyone who is interested in the project - and has GS visual scripting skills or knowledge of graphics software like animate, photoshop, illustrator, spriter and Blender are free to join in. Just write you are interested below and we can share our emails.
For the last 4 years, I have been selling game art packs on Scirra and have about 70 game art packs, which we can throw in the spin and reduce our graphics designing load.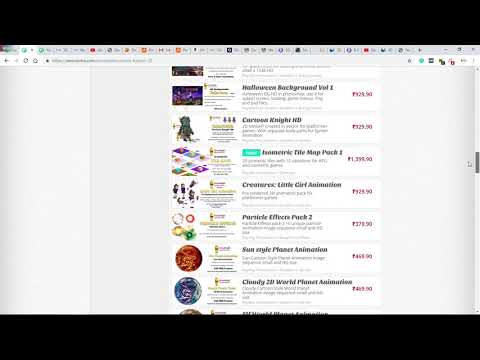 I am already working on the book, have completed 5 chapters while I am designing the Game art as you can see in the video below. The Maps are 2.5D graphics, kind of like Diablo 2. Even If I do not get a team, I am still working on the project, it will just take more time alone.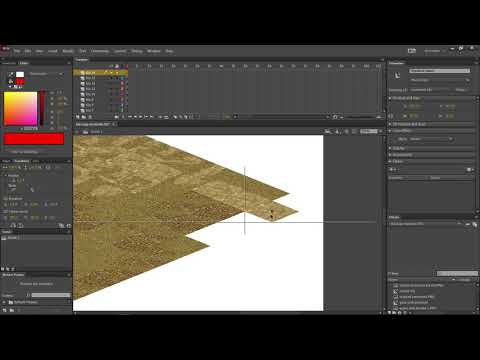 Last time I was here on forums, there was a lot of interaction, I feel the forums are kind of flat nowadays. Hope more people join this because I do not see any recently published game with Gamesalad, which is making a dent in the game industry.
Everyone is on the road of fast and furious, game jams and one month time to finish games in Game Salad.
I am looking for a well strategized polished game and not just complete it and get away game full of bugs.
I have created UFO patrol with Gamesaald and I know it can handle bigger high-graphic quality games. The only difference now is there was no windows creator that time, now we have. Makes life easy for me.
The main platform focus is on iOS, Android and Steam. HTML 5 for the web is a no go, it will never handle the high-end graphics and we will be wasting time in optimizing it.
Any questions you are welcome to ask.