• Endless Runner game in the making by Stormy • sharing a video of tonights progress. With 3d blocks
StormyStudio
United Kingdom
Member
Posts: 3,987
Hey world...
It's been an age since I've actually had much to say or show with GameSalad, but this evening I sat down and worked on a quick game idea and thought I'd share what I've done so far. (I was supposed to be doing someones website but thought better of it)
I've made use of the 3d blocks I created for my last game 'Audio Invaders'.
http://gamesalad.com/blog/gamesalad-game-review-audio-invaders
Basically I'm taking those blocks, adding a 'block' hero actor, some physics and created a simple endless runner.
The only real new half-clever bit is that if you land on top of the blocks you can jump, if you hit the side you fall.
If you hold down jump you jump higher than if you tap and let go (though the jump does end after 0.6 seconds).
Hoping that I'll stick with this project and grow it into a full game...but we shall see.
Here's a quick video to show tonights progress, a bit of inspiration at the moment from 'The impossible game' but my actual main idea is a little different.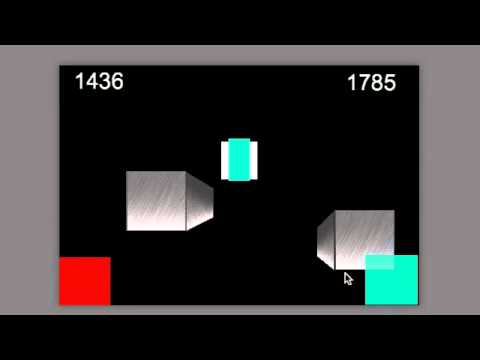 What do you think.... is there room for yet another endless runner if I can find some slightly unique styling...