Bounce into Existence (new v2) - Simple drag and drop code to bounce actors into existence.
StormyStudio
United Kingdom
Member
Posts: 3,989
EDIT: THIS HAS BEEN UPDATED AFTER THE ORIGINAL ANNOUNCEMENT, ITS NOW EVEN SIMPLER TO USE.
Here's a tidy bit of code for making you actors bounce into existence.
I've really tried to scale back the needed rules and attributes to the bare essentials so it's easy to reuse and add into projects.
no new self attributes are required at all. (Unless your using physics with the actor, in which case you should use my older 'bounce version 1' code, which is also included in the project file below. The older version requires the making of 3 self attributes but offers a little more control).
Here's a vid showing the new Bounce v2 in action and a quick run through of how to use the code/rules/script.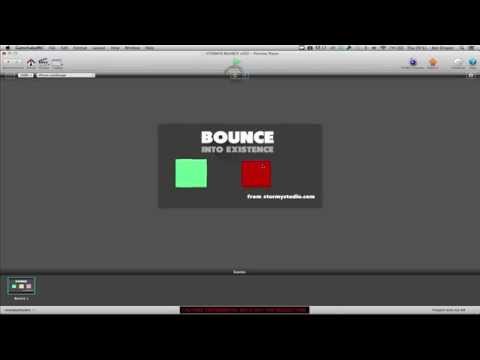 This link is to the obsolete video I made yesterday which is a walkthrough of the old version which has some benefits like extra control and would not effetc your physics settings.... but really check out version 2 above for quicker applying of bounces.
It's made using the Release Candidate 11.0.0.0.0.0.1. So if your using this in the future and a stable build of 11 has been released you'll need to change the project extension to .gameproj .... also hi there in the future... say hi to future me if you see me around.
Also if your interested in this you might want to check out RThurmans other bouncy scripts he shared in the Spare Code thread back on page 5. They give you a few other options to build on too.
Project Version 2 attached below..