'Katapeltis' available on the iPhone App Store! (+Promos)
Sakis25
Member
Posts: 22
Download from the App Store:
http://itunes.apple.com/us/app/katapeltis/id433277957?mt=8
The game was originally a PC game for months and now it's also available for the iPhone!
It took me than 4 months to develop the game for the iOS devices. Everything is improved and fixed. Especially the physics engine. Also new and better graphics, many more levels carefully designed and also new sounds have been added to the game.
Trailer: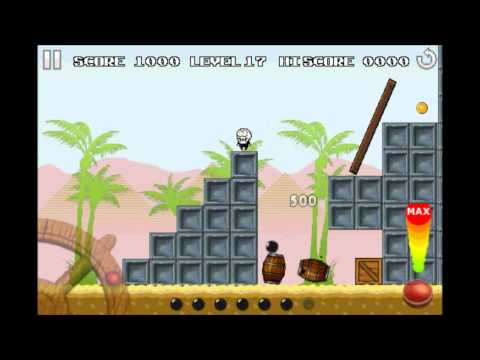 Description from the App Store:
The very popular PC game now on the iPhone!
'Katapeltis' in greek means Catapult. It's a very addictive game with amazing physics and lots of fun.
Destroy your enemies using the catapult and get the best hi-score in all of the 45 levels of the game separated in 3 different worlds.
Simple gameplay. Turn the Angle Wheel to change the direction of the catapult and hold the Fire button to charge the power of your shot.
Kill all the enemies with less shots for more points. Also collect Coins for extra points.
Explosive Power-Ups can help you a lot in certain levels. Collect the 'Red Explosive Ball' Power-Up and your next shot will bring the destruction to your enemies!
Features:
* Amazing physics engine
* Simple but very addictive gameplay
* 45 challenging levels to unlock
* 3 Different worlds to explore
* Explosive Power-Ups
* Beautiful Pixel Art
* Level specific hi-score system
* 2 types of enemies
* Collect Coins for extra points
* Hours of gameplay
1 Promo Code for the first lucky winner:
K9737A3R499W
I will share a few more Promo Codes if you follow me on Twitter:
http://twitter.com/Sakis25
and then PM me for request by mentioning your twitter username.
Please leave a Review if you like it.
You will help me a lot.