STUPID PIXELS TEMPLATE
Special 1 week launch price now over.
(New reduced price) £19.99
http://www.stormystudio.com/templates01.html
I'm pleased to announce the release of a new game template on stormystudio.com
It includes a main menu, level selection screen, gameplay levels, pause, fail and success screens. Its all been setup to be
incredibly easy
to add more levels too and design your own level layouts.
The game is a mix of the old classic 'Lemmings' and iphone hit 'Bubble Ball'.
Gameplay:
You design where you want to put the moveable blocks (ones in blue)...press go..all blocks are locked in place. And the doors open and a stream of
Stupid Pixels
enter the scene and try and make their way to the safety of home...(the end box).
Check out the below video for a full run through of the template...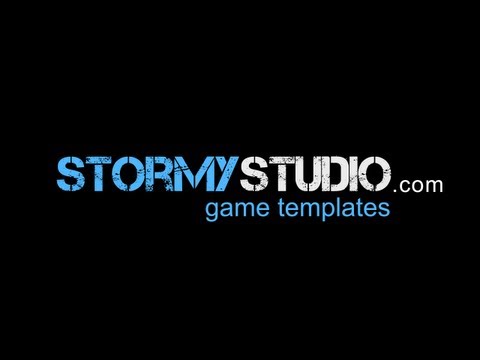 Please do ask any questions here or email
[email protected]
Extra info:
All images are included and your free to do with them what you like, hopefully you'll change it all and make yourself a bigger better game.
Anyone who buys the template will receive full email support to help you in updating the template.
If your interested in stormystudio reworking any of our templates to your own specification, or have any other project needs please email and we'll get back to you with a quote as soon as possible.
Many thanks for looking and I hope you like what you see.
Cheers
Jon
www.stormystudio.com