If you are one of thousands of people who have already downloaded Project: Breaking point, then we have good news for you! And if not, even better!
First off, if you already own Project: breaking point, one of the best, most beautiful and original Brick Breaking games of all times, then we are pleased to announce that you'll be getting some free new contend VERY soon
This new content is a Halloween themed pack that will include new pets and more!
Check out our new trailer below: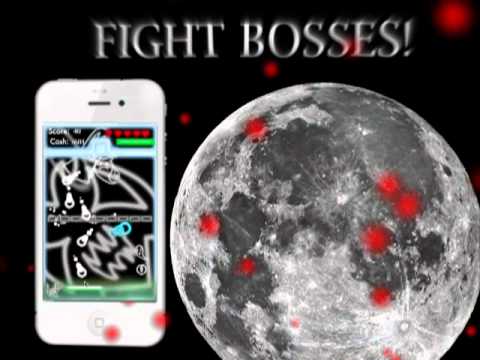 These pets can be equipped to scare your friends!
How? Project: Breaking Point is a revolutionary brick breaker game, so just get your friend to play it while one of the two new Halloween pets is equipped. These pets will spawn a frightening image in the middle of the game along with a horrifying scream to scare the living ghost out of your friends!
NOTE: We are not responsible for any injuries, soiling, crying, unwanted pregnancy, heart attacks, eyes falling, snot spewing, jumping, or any other negative or unwanted effects that this new scary content may have on your friends or yourself.
Now, if you don't already own Project: Breaking Point, then please allow us the time to tell you about this revolutionary step forward in arcade gaming!
Project: Breaking point is the first Brick Breaker game to feature TRUE boss battles, with pets you can unlock by defeating them, or using in-game currency to unlock NEW pets!
These pets will give you free power ups, extra energy, and more!
What else can you do with in-game money that you earn from every brick broken?
Buy power ups on the spot and unlock new ones!
Don't wait to get a special brick so you can shoot rockets or spawn a rainbow vomiting rabbit! Just click the kart above the level, and buy/ activate power ups on the spot!
Not enough? Of COURSE NOT! Use energy to move bricks TOWARDS the ball, or rearrange them to trap the ball into a corner giving you great explosions!
Want more? Hecks yea you do! Here are some key features:
*Over 50 levels!
*4 Different themed worlds!
*11 pets with including a potato pet! A Japanese robot alien cat, and a fat rabbit!
*REAL Boss battles!
*We are O.Gs!
*14 unique power ups! Summon a meteor shower or turn a brick into a bomb!
*Arcade, and Time Trial modes!
*Move bricks with your finger!
And to top it all off, we are lowering the price to only .99 cents until the end of the month!
Visit our site: [url]
http://www.themenofhonorsite.com/[/url]
Like us on Facebook: [url]
http://www.facebook.com/pages/The-Men-Of-Honor/219361708102551[/url]
Follow us on twitter: [url]
https://twitter.com/#!/MOHGames[/url]