I've been working on an update to one of my older games
(An Impossible Game)
for quite some time. I was just about finished everything, but didn't want to release it until GameSalad had implemented IAP. I also didn't want to waste time sitting around. So about two weeks ago I decided to make something quick, simple, and (hopefully) fun.
So with that, MegaRunner was born. I haven't yet recorded a video or trailer, so I'll just embed the game here in the thread.
As a challenge, I wanted to see if I could make the game all in one scene. Not including the Pause functionality and an 'Extras' menu, I'm pleased to say I was successful. To accomplish this I used a bunch of interpolations for the menu assets, and moved the camera around when needed. It all came together very well. You might think so too.
Press N to Roll
Press M to Jump
The game is currently available in the App Store (
iPhone
),
Android Market
, and
Amazon
.
The B&N Nook and iPad versions should be hitting some time in the next couple days.
Here are some pics from the iPhone version, I scaled the retina screens (960x640) down to (480x320) so they'd be more messageboard friendly.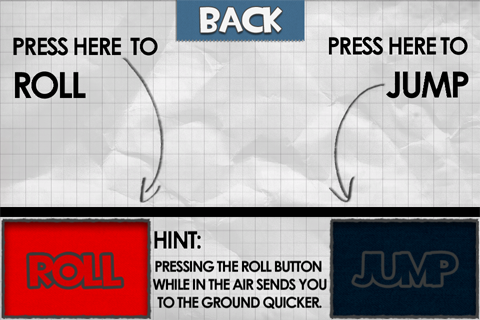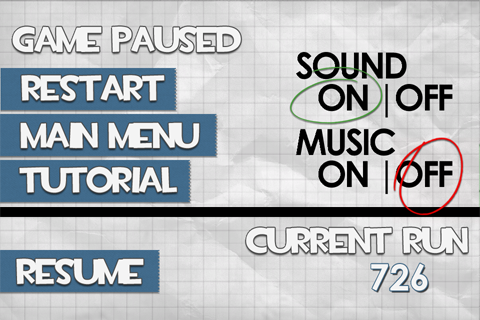 While I'm posting, I want to take a quick moment to say thanks to the community for all the help you provide. A lot of what I've learned about using the tool has come from scouring all the posts and tutorials. It's a tremendous help.
All the best,