【ツ】Bubble Words (by MarkOnTheIron) - Now on the App Store
MarkOnTheIron
Member
Posts: 1,447
Hi everybody,
After
@Tshirtbooth
posted
this nice demo
on how to check words in a game I decided to give it a try.
Here's what I came up with:
"Bubble Words"
"Want to keep your vocabulary in top shape? Have some time to exercise your brain? Bubble Words is the perfect word game for you!
Bubble Words will test your word power... your presence of mind... your ability to think quickly!
• Simple gameplay: Pop the bubbles to create words. The longer the word the higher your score.
• 60 seconds sessions
• Bonus letters that give more points
• Earn badges to multiply your scores
• Game Center Leaderboards
• Available in English, Italian, French, German and Spanish"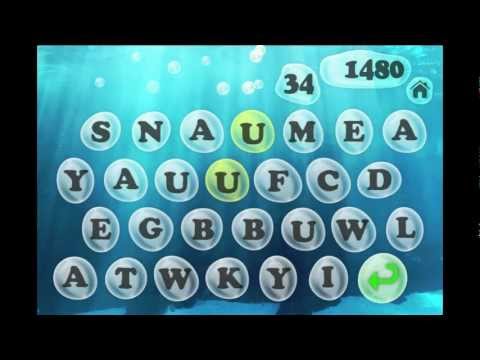 iPhone:
http://itunes.apple.com/us/app/bubble-words/id508465830?mt=8
Mac:
http://itunes.apple.com/us/app/bubble-words/id508471447?mt=12
iPad and Android: Coming Soon
Here's some promos for you:
- iPhone -
7HM39A3PHTA7
YP6L9JPM4NPK
K9E46MKTKR9H
JWLENLTEF7AW
J4YX4N3AL6K9
KRT9RN6HK6WN
KWPYFKL7H4TX
LRFJKN7R96FN
MHR4P7EYYKXN
9YWW3J4WYHLE
- Mac -
E6YLKW466EPE
FTJNPAYPYEPE
ATFRAX4TLYWJ
9L79X6EPEJJK
HP6F6ERMPKN3