Meme Not conventional game
v00d0
Member
Posts: 143
Hi guys, i wanna show you the game i'm working on. In this video you can see just the menu, the start screen, and a tutorial level where i explain users how to play the game, (becuase they have to play with the scene and not with the actor). It's simple: they just have to click a box in the tutorial level, but i've created some cool stuff that complicate the game.
So why memes??? memes becuase i need to buy the pro version, i don't have money and memes, at this time are all over the web and people like anything about them. The game have a story: the place want to kill him for some reason that i really don't know right now, we start in the city then we move into some other places that i don't wanna say xD.
any tips??? what do you think about it?
[PS if you see orange red boxes around, they are just random buttom that i still have to draw]
Video: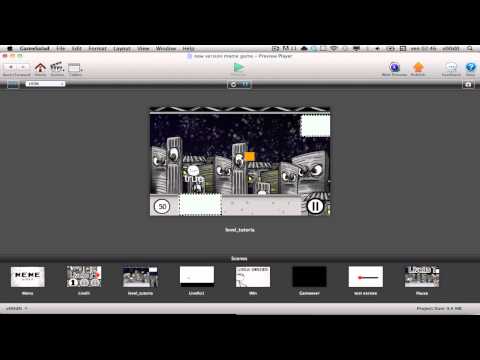 This is another level i'm working on...a post apocalyptic city
http://f.cl.ly/items/3B3b1r0A221y1Q0M1z2L/Schermata 05-2456073 alle 02.57.53.png