Crazy Gumball Machines- Promo code and 99cents low price!! -Holiday Special!!-
wolfbirdgames
Member
Posts: 66
Hi all. My game is finally available for download in the App Store!
Here it is... Please download+tell me what you think so far.
An addictive game where you have to catch as many gumballs as you can as they shoot out in the air from machines. Within the time limit, go for the highest score and make your way through many fun and challenging levels. Avoid falling pow clouds, clouds that summon weather and element disasters. Be careful of exploding bombs, and shooting stars at night. Enjoy each Gumball's unique appearance and voices all while catching them to a cool musical beat. Gums Up!
itunes link:
http://itunes.apple.com/us/app/crazy-gumball-machines/id527427894?ls=1&mt=8
***VIDEO LINK: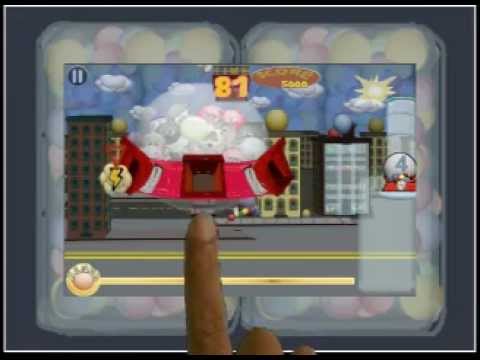 Promo code:
Today I will lower the price 99 cents! and depending on how sales are I may leave the price for an extra day or more. Thanks and happy holidays!!