Nom Nom Monkey: The Devil is in the Detail
Uninspired_Productions
Member
Posts: 39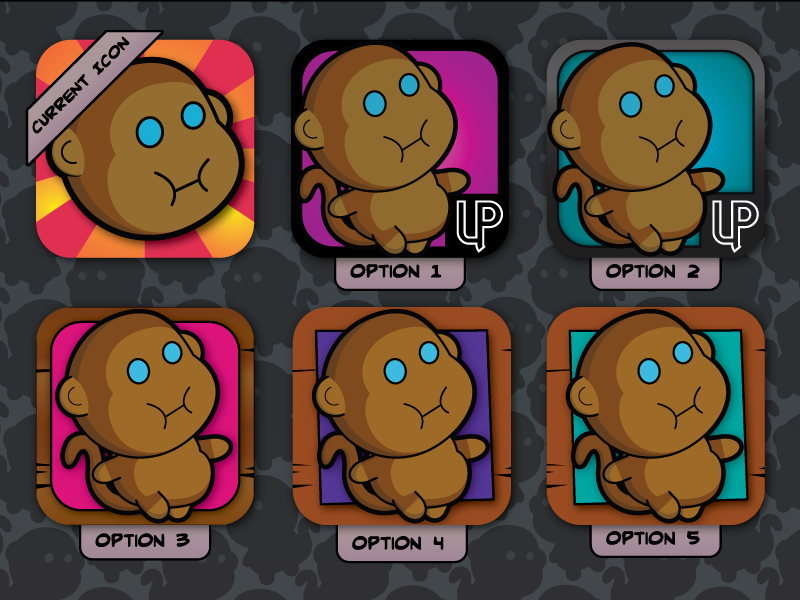 Hey everyone, Dan from Uninspired Productions here. We are proud to announce our new update for Nom Nom Monkey!
The new update all but wrapped up and we are ready to submit it to the AppStore, well except for the App Icon.
We thought you guys should get a chance to decide on which App Icon should be for the update release!


Cast your vote and you could yourself a free Nom Nom Monkey t-shirt and some other goodies as well.

Get your votes in quick on our Uninspired Productions facebook page, we need them before tomorrow Sunday at 6pm!
http://www.facebook.com/uninspiredproductions.au
All votes will go into the draw to win!!

We will pick the winner by writing down all the names of those who voted and drawing it out of a hat.
Maybe even a top hat if we can find one!


The winners name will be posted on our Uninspired Productions Facebook page tomorrow at 7pm.
http://www.facebook.com/uninspiredproductions.au
__________________
NOM NOM MONKEY OUT NOW ON THE APPSTORE -
http://itunes.apple.com/au/app/nom-n...471583184?mt=8
OFFICIAL WEBSITE -
http://www.nomnommonkey.com