★★★ WILD SURF ★★★ A New Game by EatingMyHat and SpriteAttack
EatingMyHat
Member
Posts: 1,246
You are a few taps away from your next dream vacation. It's an endless summer here in Paradise Island with year-round sun and great surf everyday. Grab your favorite surfboard and catch some waves. Just be sure to avoid the hungry sharks on your ride into surfing heaven.
It's the best fun you had on the beach without getting sand on your device. Collect shells as you surf to spend in Joe's shop on new surfers, boards and power ups. If you don't like shopping, why not try your luck in the Surf Arcade and try to win power up and bonuses? Just watch out for these nasty seagulls, they are always after your shells.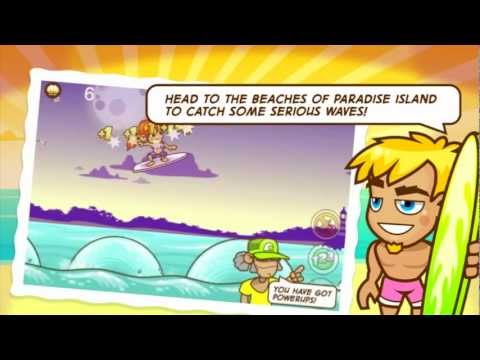 We hope you will enjoy the game, join us on Facebook for in game giveaways, secret codes and tips.
Game is available on iTunes:
http://itunes.apple.com/app/wild-surf/id521631290?mt=8
Google Play:
https://play.google.com/store/apps/details?id=com.eatingmyhat.wildsurf
Special thanks to
@tshirtbooth
,
@UtopianGames
,
@P-O-M
and Chris Rice (Holderness Media) for their help and support.
Coming Soon to Amazon.
TouchArcade thread:
http://forums.toucharcade.com/showthread.php?p=2322110#post2322110
Cheers,
GR