Tesla's Electric Mist - (A Point-and-Click Puzzle Adventure)
tielore
Member
Posts: 30
Our new game,
Tesla's Electric Mist
, is now available for on the iTunes and Amazon App Stores.
Link to iTunes AppStore
Link to Amazon AppStore
Tesla's Electric Mist
is a point and click adventure game revolving around the mysterious Nikola Tesla, a time traveling device he invented, and a big experiment gone wrong for the citizens of Colorado Springs in the late 1800's.
Here's the new official trailer: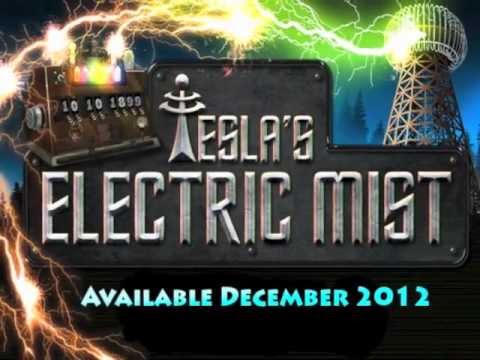 In the game, you are the hero. Your family has a history with the great Nikola Tesla, inventor of the radio, alternating current, and patent holder of hundreds of electrical inventions. Your great-great-grandfather worked for Tesla in Colorado Springs around the turn of the century. A family secret has been passed down over the generations since then, that some day Tesla would need your family's help once more. What this means, no one in your family really knows. But the time has come, and you will be the one to answer the call.
Using a time traveling device invented by Tesla, you will travel back in time to Colorado Springs. And only you will have it in your power to save the people of Colorado Springs, and in fact, Tesla himself, from an experiment gone terribly wrong.
Features:
- The classic point and click adventure game re-imagined for touch devices
- Elegant artwork in every scene
- A story line that draws you into the mystery
- Almost 200 scenes with dozens of puzzles that build upon each other
- Beautiful soundtrack and sound effects
- In-game hint guide, for those tough to beat puzzles
- A dynamic map that keeps track of your progress
- Important clues you come across are recorded automatically in your trusty notepad
- Professionally translated into several languages - with more to come
This family friendly game is a joy to play for individuals of all ages.