Chicken Dynamo - Tilt and Fly: Now Live for iOS and Android!
Chicken Dynamo - Tilt and Fly
By
Selectsoft
Hey Gamesalad Devs! This is our first crack at a GS game tailored for the general audience. We took the simple to understand yet difficult to master approach and after a couple of months we believe we achieved that. Hope you enjoy and thanks for taking the time to check out this thread, let me know if you have any questions. Thanks a bunch! iOS promo codes at bottom.
Enjoy addictive action and no-touch flying controls as you dodge planes, satellites and pesky heat-seeking missiles. Make fast tilts and turns and the accelerometer will respond instantly! It's unlike any app you've played before. As you rack up coins and miles, you can compete against friends with Game Center to see who can get the highest score and most achievements!
Who says chickens can't fly?
Get it for iOS on iTunes
Get it for Android on Google Play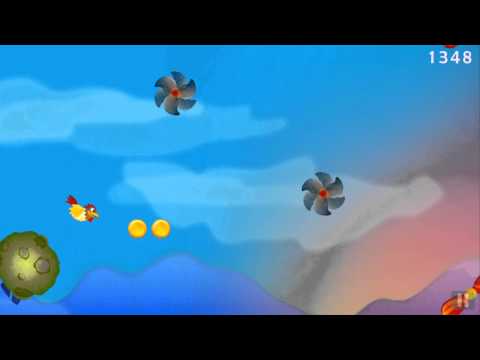 iOS Promo Codes:
P47AHRXKWEPX
3ANFTK6RXY6N
R4EETJ9T4TFE
PP6AE9YLP7LX
9EE9673WNPLM