Missile Run on iOS (Free Download)
G.A.S.P.Industries
Member, PRO
Posts: 25
Our game is now in the App Store!
https://itunes.apple.com/au/app/missile-run/id733707858?mt=8
Shoot missiles. Upgrade spaceships. Save humanity. This top-down space shooter will knock the missiles right out of your hands.
Pilot your choice of spaceships and get chased by missiles. Begin a delicate dance of cat and mouse. Or mouse and missile! Better put on those weird goggles that scientists wear, because you're about to get a bucket-load of missiles straight to the face.
GAME FEATURES:
• Pilot different types of spaceships in the quest to eliminate and survive missiles aimed at your demise.
• Blast missiles away with your forward blasters. Deploy flares and other special weapons to help you through the onslaught.
• Upgrade your spaceship and also unlock better forward blasters such as the Triple Precision Blasters and the Triple Spread-fire Blasters.
• Fast-paced action and gameplay.
• Upbeat music to inspire your will to survive.
• Be the best of the best on the leaderboards. Can you be the ultimate survival specialist?
• Earn achievements and show off your skills.
TRAILER: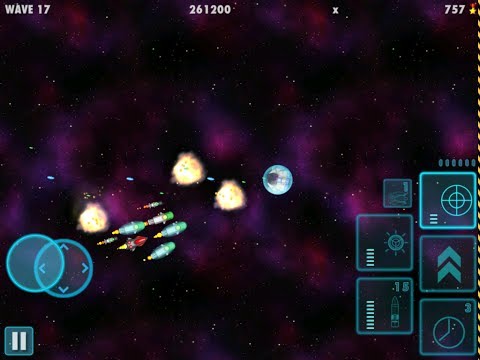 G.A.S.P. Industries Pte. Ltd.
Follow us on twitter.com/gaspind
Follow us on facebook.com/gaspind
Visit us at GaspIndustries.com