Martian Flapper Bird - FREE - iOS - Android - kekekeke
Help the Martian Flapper Bird navigate his way through the caves of Mars.
Beware of falling Rocks,Fireballs, and Earthquakes. and don't end up in the fiery lava below.
Can you survive probably not..
Feature's:
Retina graphic support: iOS
Game Center/Circle - leader-boards.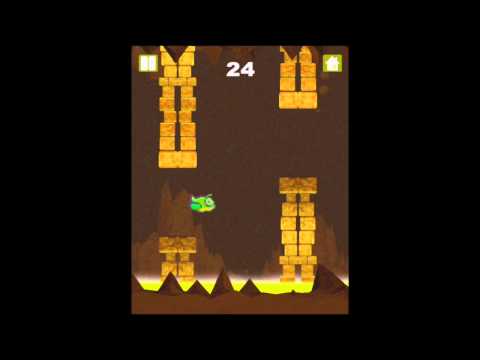 iOS:
https://itunes.apple.com/mo/app/martian-flapper-bird/id859785920?mt=8&ign-mpt=uo=2
Amazon:
http://www.amazon.com/BBEnk-Martian-Flapper-Bird/dp/B00JV3PNOA/ref=sr_1_1?ie=UTF8&qid=1398425536&sr=8-1&keywords=martian+flapper+bird
Google Play:
https://play.google.com/store/apps/details?id=com.yahoo.pixelmold.MFB