Offsetting images on screen based on device heights
aussiefaz
Member, PRO
Posts: 86
Hi all,
Ive had to redo my game back in 10.0.4 for some reason my new version, the buttons wont work in the 11.0.xxx versions, even though they work fine in 10.0.4. I've sent support an email on this.
Anyways. Ive used the screen offset instructions from the SantaGO template.
Created an actor that contains all the offsets, and then put it off screen so its not visible.
Then Ive added the offsets to all the stationary actors on the different scenes based on whether they need to move down if they're at top of screen, or up if they're at bottom.
Im posting screenshots of what Ive done to see if someone can tell me if Ive missed something.
I also ensured that the attribute game.Offset is in the game attributes as an integer.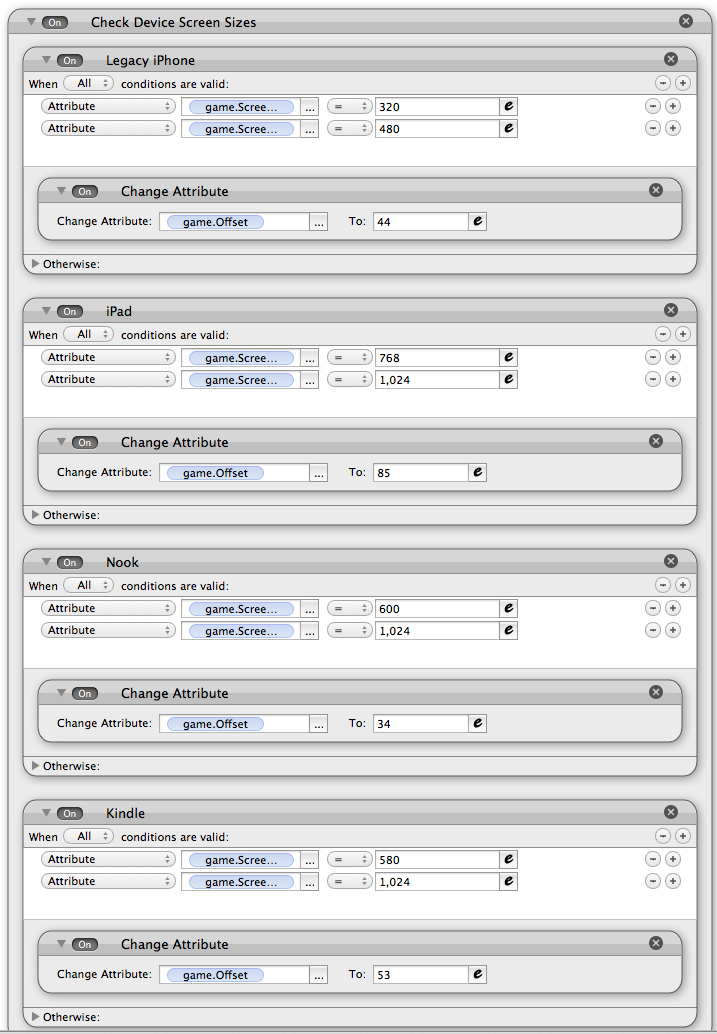 I've tested this out on viewer and also published and tested directly on my ipad, but its still cropping off the top and bottom of the screen by around 60 pixels.
The initial game was set up for iphone5 and published as IOS universal with overscan checked.
Any advice would be greatly appreciated.