RPG–Connecting the Rooms of a Dungeon
I just posted a new tutorial on my site that shows how to seamlessly connect rooms built in different scenes so the player seems to move in and out of them smoothly. This technique uses the new 'at index' selection in the Change Scene Behavior.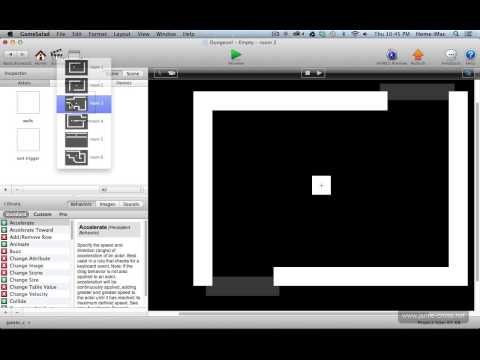 The tutorial and source file will be available on my site as well.