Hello all!
Well, the latest Sheepy game is out! I spent four years on and off to make this!
Unfortunately, Game Center isn't working with it at the moment (I'm sure that's my fault!) but I'll be looking to fix that soon!
The game's universal and will work on an iPhone 4 and up and an iPad one or better - I don't think it'll work on the older iPod Touches - sorry!
It's $1.99 on the app store and you can find it here: https://itunes.apple.com/us/app/air-supply-sos-save-our-sheep/id794916361?mt=8
Air Supply - SOS (Save Our Sheep)
Here's some blurb for you:
The Mothersheep needs your help!


The Time Travel Clothing Company is stealing wool from kidnapped Quantum Sheep! The Mothersheep is sending out an SOS to any hero willing to undertake the challenge - 'Save Our Sheep'!


Fly around with your jetpack rescuing sheep and putting them in your rocket! Aliens, UFOs, Bosses and a multitude of other hazards are out to stop you and don't forget to keep an eye on your dwindling Air Supply! 


10 monochrome colours (red, white, blue etc) plus new 'Living Colour' mode.
Over 20 awesome characters to unlock!

10 Planets to play through - 100 levels in total!

11 amazing retro music tracks - all made on actual ZX Spectrums

16 perks - choose two to take into battle, including rocket, shield and air supply enhancements!

Rescue sheep to unlock special perks!

Collect stars, air and kills to unlock characters, music and colours!

Battle big UFOs and huge bosses!

Over 40 different alien enemies!
Bonus Space stages - fly your spaceship against UFOs and asteroids

Multiple options to customise the look and feel of the game! Over 18 million combinations!

Inspired by the classic retro game 'Jetpac' on the ZX Spectrum!

Wonderfully bereft of IAP or adverts!
A couple of screenshots:
You can find youtube videos here: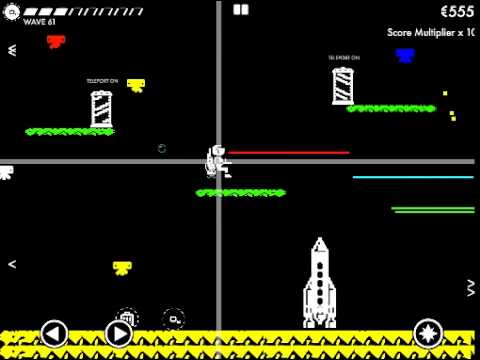 And here: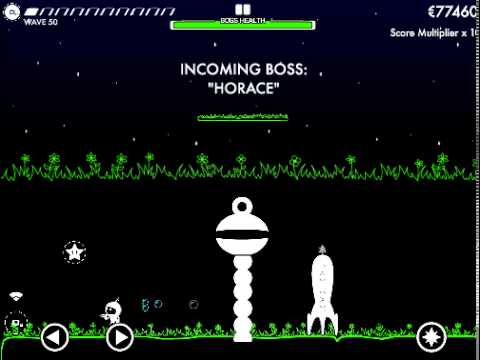 I've got some pretty good press from the likes of TouchArcade and Appspy thus far which is just awesome - the latter thanks to a mention by @polygame - here's a 'hands on' vid: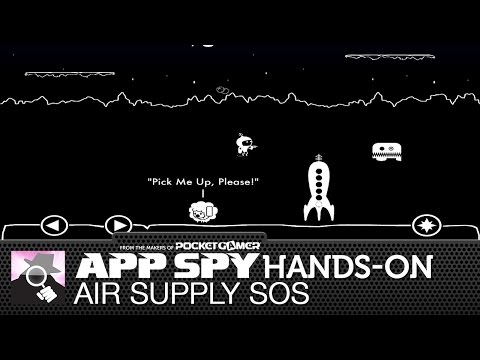 And here's the first review!
http://arcadelife.wordpress.com/2014/09/25/air-supply-sos-review-ios-universal/
I wanted to thank @socks for the inspiration behind the space sections, @tatiang for some text scrolling help and a bunch of other people for encouragement and support - thank you!
Quite a few artists helped with the game too over its gestation. I'd like to thank them all, especially MisterFunkleberry, who I miss every day
I had some cool testers too - thanks for your input while I made the game. You helped make it better than it was! That's a good thing!
Also, thanks to the GameSalad team - it can be pretty hard going sometimes, but you can make some fun stuff with this software!
Hope you like it!
QS =D