Download for FREE (https://itunes.apple.com/us/app/wordheist/id935226939?ls=1&mt=8 "https://itunes.apple.com/us/app/wordheist/id935226939?ls=1&mt=8")
WordHeist™ is the ultimate word game, placing you and your opponents in a race against time. Create words from the tiles that appear, making as many as you can before the clock runs out. Seems easy, right? Wrong!
Here's the catch: players can steal each other's words for extra points.
Watch your back, trust no one.
This game brings together your word skills and your reflexes, for the most
addictive game you've ever played. Steal your way to greatness. And don't blame us if you get obsessed; remember, we warned you!
*Three Game Modes!
Live, Turn-Based, Practice
Live mode allows you to take on up to 3 other players, in a race against the clock.
Want a break from the pressure? Try turn-based mode to steal words at
your own pace. Invite up to 3 other players to lose against you!
Or give yourself time to practice for the big leagues. Sharpen your skills in
practice format and take them down when they least expect it.
*World Ranking and Skill Level
Are you a beginner Petty Thief, or have you already worked your way to
notorious Bank Robber? After each game, see where you rank against
your friends or the world as you build your way up to become the greatest
Master Thief there ever was.
[IMG]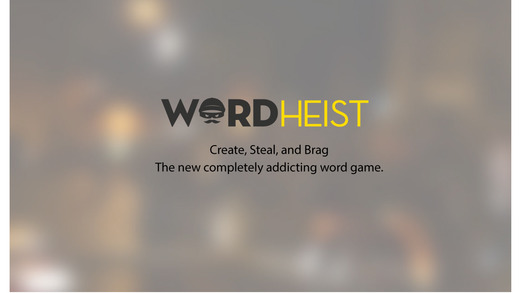 [/IMG]
[IMG]

[/IMG]
[IMG]

[/IMG]