Introducing Casino Slots House - Now In The Play Store
omiwebdesign
Member, PRO
Posts: 69
Hey Guys, I would like to introduce Casino Slots House for Android.
"If you like Videoslots, Don't miss out Casino Slots House!"
Casinoslots House is a whole new app for the best online casino and Videoslots on the internet! So if you like the excitement of bonus game slots or other Thrilled videoslots, this is the app you'll need to download!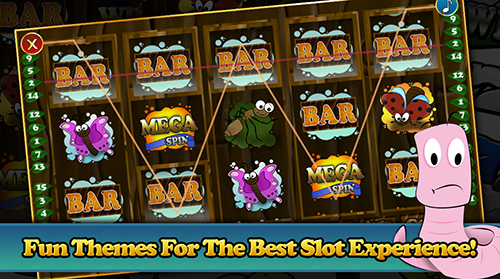 All our Casinoslots can be played offline (which makes them faster and more reliable) and are completely free!
All our slots could be played for free, you'll get a nice amount of credits to get you started and everyday you'll receive an additional bonus amount of credits so you can continue playing on our thrilled slots. Also you can earn daily extra free credits and bonus coins while playing.
All our slots are 100% unique and not playable anywhere else (not even in an online casino). The real videoslot fans will love the high quality graphics and the unique bonus games. People that love old school 3-reel slots will love our slot machines just as much.
Enjoy our high Jackpots and bonus games like the "Bonus Wheel, "Mega Spin", "Random Jackpot" and many other features to discover! Also Unique are our "powerups" Are you tired of losing? Use the "WinBooster" and increase your chance to win a jackpot with 2000% for a limited time! Curious? Download the app now and find out!
At this time, we have Classic 3-reel slots and modern 5-reel videoslots for you to play, with way more to come, we're just started!
Please let me know what you guys think of the game. Also let me know if you are willing to leave a review in the Play Store, so I can review one of your apps in return.
https://play.google.com/store/apps/details?id=com.laluna.casinoslotshouse