Hey guys,
Ive recently released my latest game PATHZ
A superb combination of charm & challenge.
Pathz is an immersive puzzle game that incorporates
unique storytelling and ambient music to create
a relaxing and enjoyable experience.
Best over a hundred roads to uncover the story of the path - from the laughably simple to the satisfyingly complex.
Overcome unique obstacles on your travels: Falling tiles, moving floors, shifting terrain and many others.
Sit back and unwind to the tranquil Classic theme, or spice things up with the funky and upbeat Juicy theme.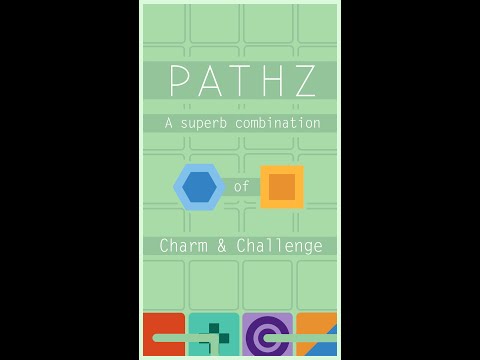 iOS link:
http://www.appstore.com/pathz
Google Play link:
https://play.google.com/store/apps/details?id=com.pompathz.android&hl=en
Any feedback is very much welcome as always
Have fun!
Roy.