Rocket Zap - iOS Universal
Hi everyone,
Just wanted to let you know about the latest version of Rocket Zap. It's a Universal app, runs on your iPhone and now on iPad with HD graphics.
Rocket Zap is an arcade style space shooter game. Destroy waves of Rockets, UFOs and Spaceships. Simple one touch control. Just swipe to aim and shoot. Thrilling chain-reaction explosions add a unique spin to the gameplay. You can orchestrate massive explosions as speeding mini rockets slam into the exploding spaceships. Check out the trailer.
iPhone trailer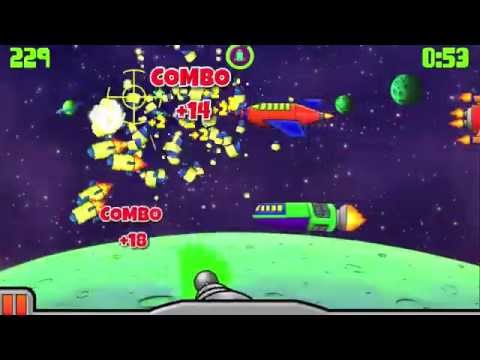 App Store
http://itunes.apple.com/us/app/rocket-zap/id964539405
What to expect with Rocket Zap:
Fast-paced fun with no frustration.
Jolting explosions with dazzling results.
Full-auto laser cannon. No ammo limits.
No in app purchases, everything is unlocked.
Vibrant hand drawn rockets, UFOs, spaceships and background art.
Carefully crafted sound effects. Each sound is designed to captivate, engage and charm.
Original action soundtrack, in stereo. Try with your headphones.
Climb the leaderboards.
Thanks again,
Jeff