GameSalad game and Ketchapp publisher (Or why we had to choose another game engine)
2create
Member, PRO
Posts: 90
We are Flashprom – small indie company from Russia who love to build games. We also create commercial cartoons and presentations. I'm the managing director, animator and little bit programmer. And I love GameSalad very much. We created a couple of games and apps, including GS featured game Yops: https://itunes.apple.com/ru/developer/flashprom-llc/id498455887
Here you can find our stuff: https://itunes.apple.com/ru/developer/flashprom-llc/id498455887
This story began about 1 year ago when we created a game and showed it to well-known publisher Ketchapp. They liked it and was ready to publish but asked to add AdMob interstitials and banners. GS didn't support this services at that time, so we've got a rejection. Then I said to myself "Ok, let's wait", and waited couple of months until GS finally implemented it.
We submitted the game again, and then everything seemed to be ok. Publisher gave us very good advices how to improve gameplay, so we worked on it about 3 weeks more. But we didn't know that during the time I waited for AdMob support the publisher started to use Heyzap. So when the game was totally ready they found that we cannot support Heyzap! And it was a second rejection! Very painful isn't it?
We liked this game very much and worked on it too hard to give up. There was no way back. So we hired a dev who rebuilt this game from ground up with another engine. The rebuilding took about 1 month of crazy intensive work and then about 2 weeks of polishing and debugging.
What can I say to GameSalad team? Guys, you are doing great things but please focus on advertising platforms. GS has everything to build small casual games, but it has poor ads possibilities. I think that GameSalad is not best decision for building complicated games but perfect one for tiny timekillers. And there are few things I missed a lot, and I'm sure they must be implemented asap:
1) Object groups
2) Pool functionality (to avoid lags from Spawn actions)
3) Controlling objects from another objects (without breaking prefab)
4) Playing sound by string name. In our app BubbleABC we had to use IF function with 120 switches to play sounds

5) Improvements in Editor to make it more friendly and close to graphic editors like Illustator.
6) Object search by name
As for the game, it's called HopHopHop, and this is a video of GameSalad version:

And this is video of published game: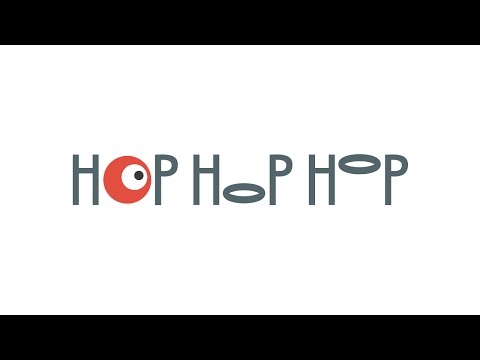 The game is here:
AppStore: https://itunes.apple.com/app/hop-hop-hop/id1054818220
GooglePlay: https://play.google.com/store/apps/details?id=com.ketchapp.hophophop
Enjoy!