Use promo code GAMSAL55 in the ABOUT scene for extra free points! Click the N logo!
Hi Guys,
My first game, Money Marathon, is finally completed and available on all platforms for FREE download. Please download, rate, share, and support!
Thanks a lot to @nikkyoryzano for the artwork, and @gingagaming for helping me perfect and optimize the coding.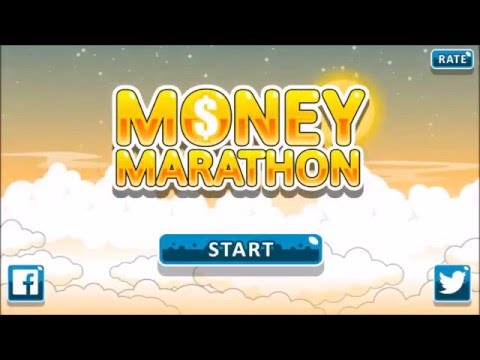 A new infinite runner...with an ending? Run through space (and even time!) dodging countless enemies and obstacles, while collecting money and achievements on the way for unlockables, characters, and upgrades!
SEE THE MANUAL AT NNTERPRISES.COM FOR TIPS, ITEMS, ENEMIES, LEVELS AND EVEN A CODE FOR EXTRA CONTINUES!
• 7 total unlockable characters, each with their own abilities, speed, and money multipliers
• 5 Current Powerups to upgrade and level up, giving you the most efficient shields, invincibility, points multipliers, and continues
• 48 Achievements to collect each one giving prize money to unlock more characters or upgrade powerups
• 10+ different levels to run through, each with its own twist and different enemies
• The first ever "infinite" runner with an ending for those willing to accept the challenge!
Android: http://play.google.com/store/apps/details?id=com.nnterprises.mm
Apple: https://itunes.apple.com/us/app/money-marathon/id1066608322?ls=1&mt=8