SUPER SHRIMP - Your Opinion Is Asked!
jack8ecret
Member, PRO
Posts: 6
Hello fellow,
In one night, the idea of a super powerful shrimp came through my mind and I decided to make a game out of it.
Since I had a clear thought of what the game should look like, it took me three to four month for the development and publishing it on the App store. All graphics are self made. It has been out now for some weeks and is just starting to build up a little community.
Be Part of that unique community and become a fan on Facebook: https://www.facebook.com/Super-Shrimp-741793365964895/
With Your help, SUPER SHRIMP can be the next app found on every phone or tablet! - Well, iOS for now, but other platforms will follow shortly.
Please let me know whatever you think of that game, all inputs are welcomed. My aim is to continuously update and improve the game with new features. Your wish is my concern!
Super Shrimp is FREE to download and completely free of ads! Download the game here: http://itunes.com/apps/supershrimp
Game Description:
Super Shrimp is a different kind of jump & run game.
Get to know a magnificent underwater world! Explore mystic caves, collect bubbles, diamonds and items and find all the lost starfish. But, be careful! Being a shrimp in the wide ocean has never been easy..
Be aware of the crabs, squids and all the other inhabitants of the sea.
Dive into this spectacular bubble adventure today!
easy and fun to play
5 colorful worlds
30 challenging levels
6 submarine levels
7 different actors with different capabilities
many items
many bubbles!
no in app purchases required
no ads!
__
Icon & Screenshots
Upcoming Features:
graphic improvements, more variation in background
gamecenter leaderboard and achievements
your input!
...
Like Super Shrimp on Facebook:
https://www.facebook.com/Super-Shrimp-741793365964895/
Follow the Super Shrimp Youtube channel: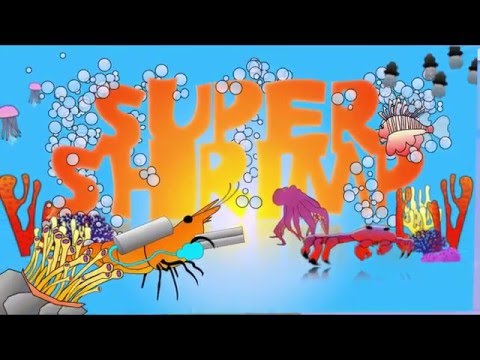 Follow Super Shrimp on Instagram:
SUPER_SHRIMP_APP #supershrimp #makesupershrimpgreatagain
THANK YOU FOR YOUR SUPPORT!
xeyco