Hi...
After spending recent months concentrating on contract work, I finally got time to get back to some GS game project tinkering. Ive got a stack of half finished projects, so figured it was time to finish some. So I present to you JumpSki, available completely free (no Ads or iAPs) on iOS.
https://itunes.apple.com/gb/app/jumpski/id1067579576?mt=8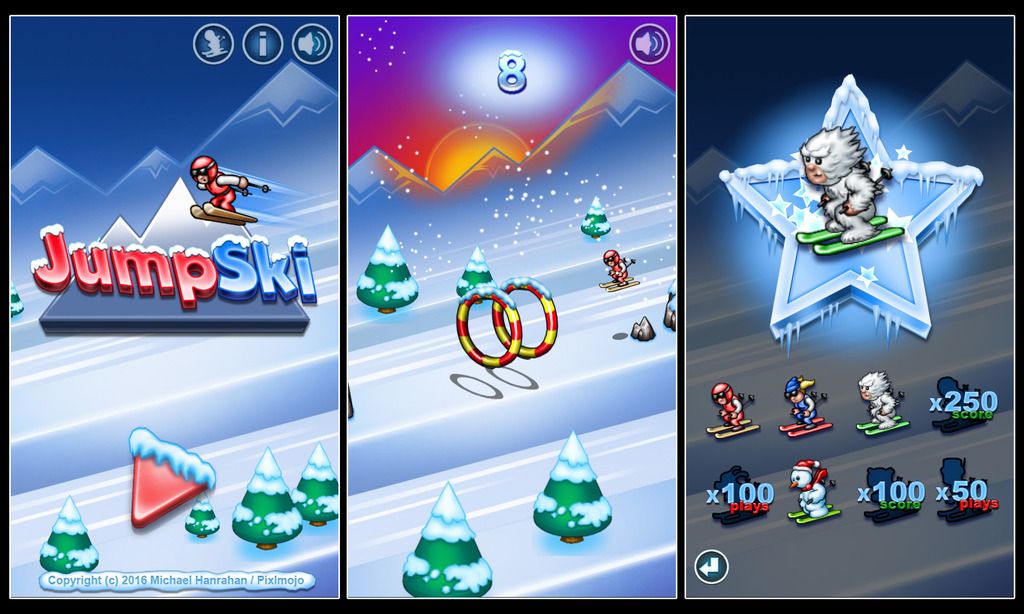 The game is basically a reversed and expanded reskin of @DeepBlueApps Death Jump 3 template. I was working on some client reskin work before Christmas, that included an adult themed HTML game using the template as a basis, and I was really impressed at how cleanly put together the template was, so I decided to buy a copy for myself, and use it as the base for what would essentially be a portfolio piece, for showing to prospective clients.
The game has been sat pretty much 95% complete since January... but finally got around to polishing it off last week.
So yup... shouts out to Darren @DeepBlueApps for a great template.
Also shouts out to @Eric Matyas too, as Ive used one of his many great free tunes in the game.