My first fully functional, complete game is now available on all app stores for free download!
It pushes Gamesalad to the MAX, using everything. Gamecircle/Gamecenter leaderboards and achievements, custom collisions, fonts, reward videos etc; and even has an Amazon Underground version.
About:
​
A new way to play with blocks in this Arcade/Puzzle, one touch infinite runner. Just like the classic shape sorter toy we all know from our childhood, switch your block to the correct shape with a simple tap to make it through the correct holes in the obstacles. With many different levels, speeds, styles, and obstacles, it doesn't always stay that simple.
​
• Over 50 obstacles with endless challenging combinations
• Over 30 different styles and colors to unlock, with different perks for each style
• 72 levels in Challenge Game Mode
• 35 Achievements to unlock
• Many different scores and stats saved and available for display
​
http://www.nnterprises.com/#!bizarre-blocks/ravro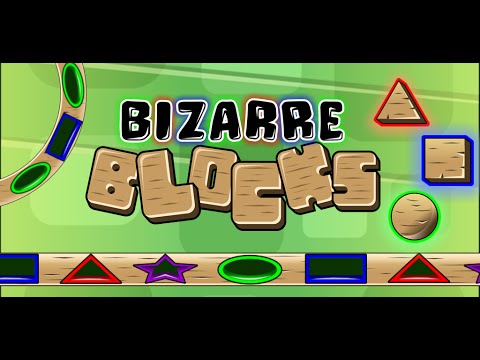 Thanks to @nikkyoryzano for the artwork help, and everyone in the forums for helping with all my simple questions. Enjoy and please leave me feedback, and let me know if I can help you if you have questions!
Download for FREE Today on all app stores!
Apple:
http://itunes.apple.com/us/app/bizarre-blocks/id1090521317?ls=1&mt=8
Google Play:
http://play.google.com/store/apps/details?id=com.nnterprises.bb
Amazon Underground Premium Version (Also Free - Android and Kindle Devices):
http://www.amazon.com/gp/product/B01HYA6AJI
​
Amazon Version:
-No Ads
-Free Extra points
-High Score Based Free Prizes
-Secret Challenge Mode unlocked
-Special codes
-Style 2 Unlocked (Rubber)