Rainbow Infinity [iOS] - coming soon!
Hey fellow Gamesalads!
After years and years of working on an infinite amount of prototypes and half-completed games I've finally fought through to the very end and finished a project. Right now it's lying at Apple awaiting review. This is my second GameSalad game, my first one was Color Rush Ninja .
Rainbow Infinity is a game about having fast fingers and playing it feels a bit like playing a piano. There are trophies which you have to earn to unlock new modes and every new mode features a new gameplay element and a new soundtrack. Sometime in the midst of development I was planning to release the game for free featuring ads but I really didn't feel like it. Since then a lot of content was added to the game and right now I'm starting to work on the first update featuring a variety of additional modes that feel different to the existing ones.
Here are some previews of Rainbow Infinity (wall of stuff incoming!):
Gifs

Pics

App Preview Video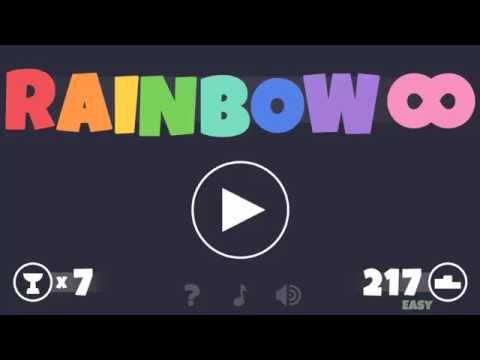 Here's a link to my site with the app description and 2 more screenshots:
https://birdboygames.com/2016/05/18/rainbow-infinity/
I hope the game will be out sometime next week.
Cheers!