GameSalad Game Highlights (2017)
Two.E
Member, PRO
Posts: 596
Hello All!
What another fantastic year for GameSalad made games! With some topping charts, others getting Publisher contracts and some finally hitting the App Store after years of work. If it was your first release, or your last, we saw so many variations with some very surprise releases.
This is the 2017 Unofficial Game Highlights!
---
Game of the Year!
This game needs no introduction, and was on everyones Wishlist the moment it was teased on the forums in late 2016.
The guys at @RossmanBrothersGames have an incredible game about battling space alien (and cows)! The developers even managed (and rightly deserved) to partners with big publisher Crescent Moon Games and was official released in April. From fantastic sound design, pixel art graphics and animation, this game is filled with un-lockables and challenging levels!
You can download the game here! or watch their cool trailer!.
---
Top Mentions!
Since we don't really have game of the months anymore, the following is a list of the 10 games that you might have missed that really deserve to be checked out. They are in no particular order!
Super RoShamBo Fighters by @phamtastic
Wordgraphy by @unbeatenpixel
Sheep Thrills by @Timo
Toilet Bingo by @gingagaming
ChronoBob by @tyl
Super Color Cannon by @birdboy
Piece Breaker by @Hideki Matsui (No longer available)
Polycolor by @unbeatenpixel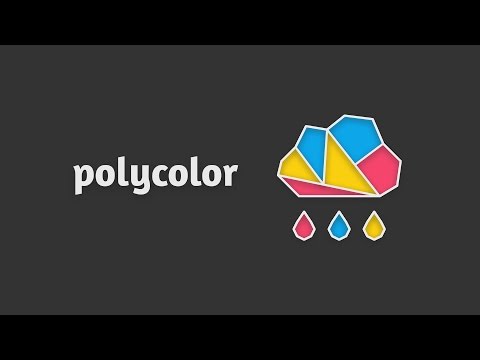 Stolen Thunder by @jasonnowak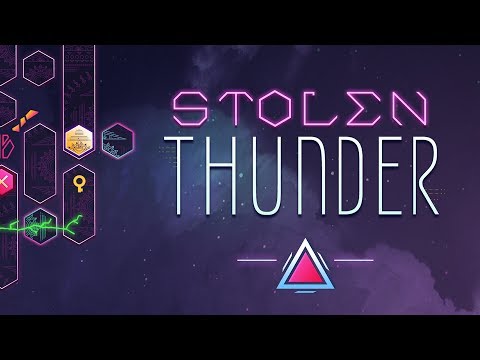 Nester the Nesting Bird by @Chechesoft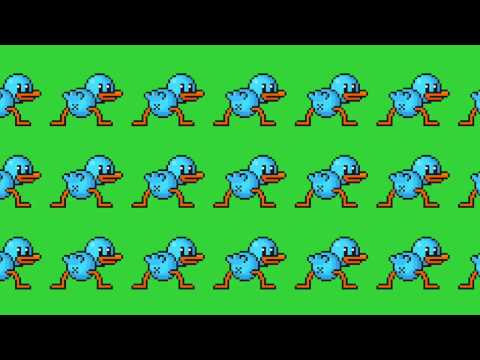 ---
Of course there were many great games released this year and I would highly recommend checking out the "Announce Your Game" category. There are so many to list and a lot are from first time developers. I am sure I missed some as well that were fantastic so feel free to list them!
---
Developers Highlights!
A shout out to those here on the forums that make great games, inspire others or spend a huge amount of time helping others!
@unbeatenpixel is one of the most intriguing developers that seems to be in a relationship with the Apple Publishing team (Just rumour at this stage). Every game release has been super polished, unique and mostly likely featured by Apple. This developer has inspired many, shares statistics on games performance and never seems to sleep. Check out their portfolio of games!
@Toque Although only half of us can see his Icon, not one of us miss his helpfulness, wit, and more importantly, his improvement and dedication to game design. Having ventured into the world of pixel art, Toque seems to spend every free second helping others with their questions and encouraging the games that other makes. While still finding time to announce games like Tank A Lot! A huge step out of the dentist genre.
@tatiang is that one developer who always seems to have the answer, in a well written or nice bundle demo, ready for every user who every asks a question. While often regarded as one of the 'Old', tatiang is one of the few experts who has helped many projects come to life.
@Socks After a very concerning leave of absent, this wizard of a being has been an asset to the forums. In fact, he has single handed created one of the coolest (?) looking games in GameSalad History and still refuses to release an update of the progress, simply because he is too busy writing responses to complex math solutions. He preaches Sin,Cos and Tan. He is also the Leader in Points for the Forum if that is still a thing!
@Japster Is often referred to (behind closed doors - mainly my own) as the voice of the Forum Users, who is not afraid to write long, very long detailed responses on what needs to be improved with GameSalad. Of course, this is all backed up with several game titles of quality. Sadly, despite the active passion for GameSalad, it appears 2017 is the last year for Japster.
@ForumNinja When he speaks, the community stops to listen. This controversial guy hides in the shadows and emerges to bring the news that so many love to hear. While not a GameSalad Developer, I have been told he is a ninja. Special shout out to all the work that goes on in the support section of GameSalad and the replies to the very vocal community.
This also extends to @adent42 with the many long hour fixes and comments.
@pHghost The one who seems to know everything about publishing! In fact, has been actively helping the GameSalad team find solutions to the few* issues that have arrived with each build and update. While also providing support for those who are not in the loop of the work arounds available. More impressively, he does all this without being paid (To my limited Knowledge).
*Number may vary
Plus many many more who are keeping the forums alive and well for all those new and experience users of GameSalad!
---
Once again, congrats to all that have released a game this year! It is always exciting and I look forward to seeing even more fantatsic games next year.
All the best,
Two.E