My new Post-GS game 'TetraLogical', out now on Steam!...
Japster
Member
Posts: 672
Firstly, I just wanted to say that although I've had a love/hate affair at times with GS over the years, the techniques, experience and knowledge I picked up whilst using it really have all helped me get better at game development... (and of course, it's absolutely no fault of GS's that Courier Chaos etc never really SOLD, that's just down to the market/stores I guess)...
Basically, I managed to produce a fun, complete and quirky, smooth-running game, so no issues at all with GS, once ironed out - it really is a testament to what can be achieved with GS given enough time and lateral thinking...)
PS - Be careful with Chartboost, guys - Courier Chaos has been available for over 12 months now, and lots of people are confirming that they're watching LOADS of video reward ads on it, but still - 49 CENTS is all it's earned?!... that figure hasn't increased or changed in 6 months.... Hmmm....
...So anyway... I've moved on, as I wanted to break into Steam, plus my projects were getting bigger and more ambitious (in terms of processor usage and AI coding, etc), and THIS is my latest release:-
TetraLogical!
https://store.steampowered.com/app/814420/TetraLogical/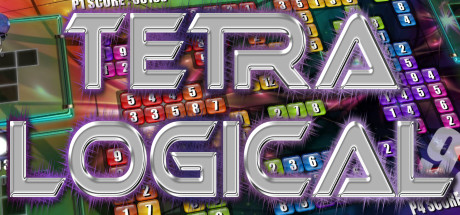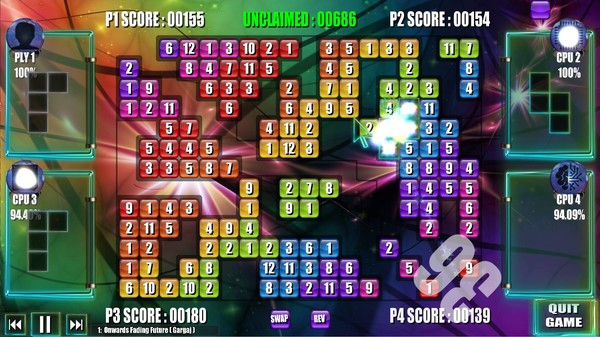 If anyone fancies taking a look, it's currently available on PC/Windows Steam (Mac and Linux to follow, then mobile), and I have plenty of free keys for my fellow GS'ers...)...
Just express interest here or via PM, and I'll PM you a key for the full game, the current release of which, can be downloaded right now on Early Access... (TetraLogical already plays a full game, has Human or AI CPU opponents, a level editor, and achievements etc, I'm just adding LOADS more stuff to it in the meantime...)
If anyone would be so kind as to also leave a review on Steam for me after playing it, that would make my week!
Best regards,
Den / Japster