#7 on the App Store!!!
tatiang
Member, Sous Chef, PRO, Senior Sous-Chef
Posts: 11,928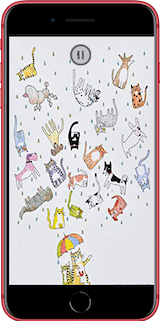 This is amazing! I've been developing games for like six years with GameSalad and I finally made it to the big leagues. I got an email from Apple that notified me that my app, It's Raining Cats and Dogs, made it to #7 on the U.S. puzzle app chart.
I don't know what this will mean for downloads, etc., but it's got to be good, right?
Woo hoo!
You can see the app preview here.