JUZ - Gravity Based Platformer! [Coming Soon]
juzcook
Member
Posts: 259
Hey guys, just tidying up the loose ends on my major project. This has taken almost 3 full months of work, and all my spare time outside of my day job and my band. Here's a description to help you better understand the game!
You play as Juz, and need to find all 8 missing guitar picks in each stage, while trying to reach the exit as fast as possible. Sounds easy... until you realise the level wraps on itself, and that you need to change gravity to reach alot of them.
Along your way you'll encounter some foes... Emo Kids, Record Label Executives, Skaters, Punks and Hippies. Each world has a theme (as you'll see in the video), with various other items throughout the game that make exploring each level just a bit more interesting!
There's also a hidden powerup in each world that will help you to collect some of the picks you either can't reach, AND help you beat some levels with faster times. Collecting the picks quickly will give you a 1-3 star rating, which will further unlock more levels.
I plan on uploading this in the next few days, so long as it doesn't get rejected. I'm just a bit worried about the 0.9 crash after the splash page!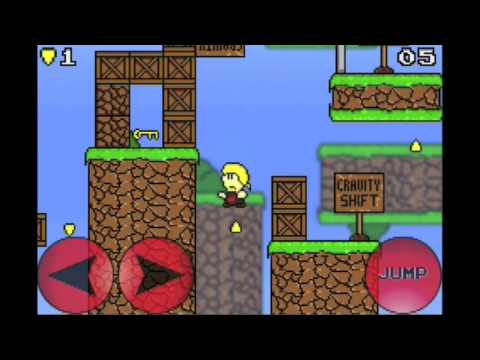 Also, please bump my TA thread if you could
http://forums.toucharcade.com/showthread.php?p=1442047#post1442047