** Star Serum is now live
beefy_clyro
Member
Posts: 5,390
Finally the long wait is now over! Phew
Star Serum is live on the appstore! Woo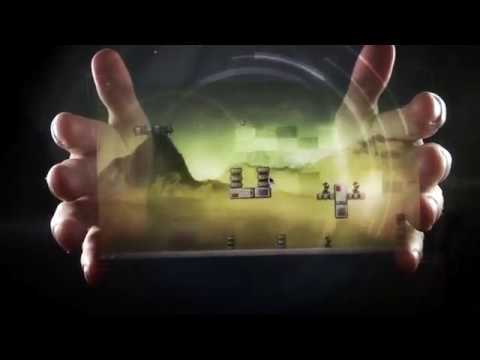 *Strike back against the Arcon Allegiance in this epic Space Opera!*
They're dead… they're all dead…
You awake as if from a dream. Images flash before your eyes, splinters in your mind, unclear, inaccessible, but for a few fragments..
A space battle above Iridis Alpha… the black void bursting with colour from laser blasts and forceful explosions… a fierce ground assault on the planet below...
And your squad… all dead… because of you...
Then nothingness…
Until now.
You awake in a medical facility, tubes running from machinery keeping you alive.
One nurse is your guide on your journey back from the brink of death. She tends to your wounds to rebuild you, for the sake of the Cine people in this long, bitter war against the Allegiance…
Before you can once again fly into the fray, she helps you regain the skills you lost to amnesia...
Step by step she restores you to your former war-hero glory, as you regain your laser sword skills against flying drones; manoeuvre through asteroid fields in your starship; use your mind as a weapon and increase your telekinetic power…
Each stage provides a challenge, and when you're ready, you'll be sent on your final most perilous mission: to return to Iridis Alpha and recover the Star Serum!
In the hands of the enemy it can be used as a terrible weapon. In your hands, it can lead to immortality...
This is your last chance for vengeance. This is your last chance for VICTORY!
** Features:
* Five distinct game modes - easy to pick up - hard to put down!
* A gripping comic book narrative maps your progress through the game!
* Out of this world 3D and 2D graphics!
* Increase your skills with power ups!
* Repeatable levels add variety and replay value!
* GameCenter leaderboards - be the best in the cosmos!
* Achievements!
iTunes Link -
http://itunes.apple.com/us/app/star-serum/id493875097?ls=1&mt=8
Also, if anyone doesn't mind giving my Touch Arcade thread a little nudge that would be great;
http://forums.toucharcade.com/showthread.php?p=2188261#post2188261
Cheers
Keith