SounDrift: a musical exploration game OUT NOW
floydianspiral
Member, PRO
Posts: 308
Today I released the iPad version of SounDrift! I'm hosting a contest on the toucharcade forums to win two $25 iTunes giftcards, check it out here:
http://forums.toucharcade.com/showthread.php?t=212515
Here's the official release trailer: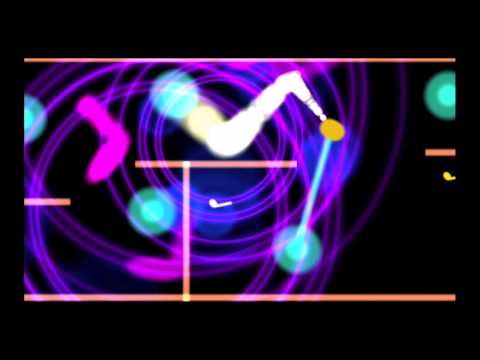 Paint the world with sounds of color as a creative ball of energy! SounDrift is a musical exploration game+album for iPad. Journey through vast genres of generative sounds and drift through mazes of digital synthesizers! Put on some headphones, sit back, turn off the lights, relax, and discover a new music creation puzzle game or get a friend and create music together in the local multiplayer mode!
You will create unique melodies and textures every time you play by bouncing through mazes of music. Create generative ambient, electronic, rock, techno, noise, and flamenco music through a sonic exploration of space.
Features:
-4 Distinct Modes: Quest, Drift, Multi, Evolve.
-Local Multiplayer Co-op and VS! Play together on one iPad against each other or RED, the computer AI.
-Create Generative Art and Music in endless variety due to randomness in gameplay.
-Huge Variety of genres to play: ambient, electronic, rock, techno, noise, flamenco, and retro.
-Set your device down, relax, and let RED create generative soundscapes for you!
-Game Center Achievements.
-Complete Title -- Pay $2.99 once, no in-app purchases or ads.
-Stunning visuals and particle effects.
I'll be releasing the iPhone version in January as I have to make a lot of tweaks to it. Let me know what you guys think!