Jump Jack official announcement trailer
RossmanBrothersGames
Member
Posts: 659
Hey guys, a while back I posted some early footage of our game Jump Jack. Well I am excited to say we are nearing release and have just started to put our our gameplay/announcement trailer. Here it is: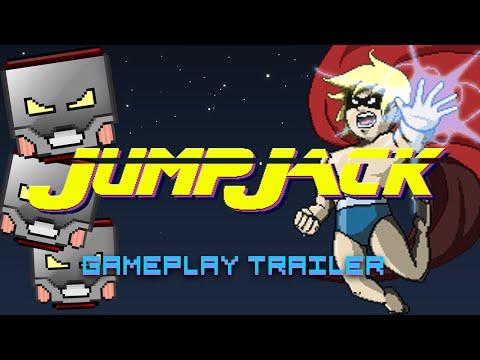 Should be out next month. It's a game about my son saving his baby sister from evil robots.
Here are some key features:
-Extremely fun level based auto runner. (Not an endless runner)
-Very cool combo system unlike any platformer. This system provides high scores, level achievements, and power ups. Possible to kill all enemies in each level within a combo, a super fun challenge! Better than collecting coins.
-Precise controls and great combination of mechanics making for an action packed and strategic touch screen experience. (Shoot, Jump, Sprint, Shield, and Super Jump).
-Three difficulties: Normal, Retro Hard, and Casual Easy. (Something for everyone)
-Testers agree: Challenging but fair level design. Earn your way through each level, a rewarding experience.
-Unlock-able Nightmare Levels for those looking for an insane challenge.
-Competitive Game Center leaderboards.
-Single price point. No IAPs or Ads.
Would love if others could help in sharing the trailer with others. Our website is http://www.rossmanbrosgames.com
Also I have loved this community and am always wanting to help others with their games, feedback, testing, and promotion. Let me know if I can help you out.
Also if you are a Touch Arcade forum member and you like the look of our game, I would extremely appreciate if you left a comment in our upcoming game thread: http://forums.toucharcade.com/showthread.php?t=269290
Anyway, like I have said before in other threads, thank you all so much for the help of this community and the game salad team for the support in making this game a reality!