need help with tiler mechanic ideas
nobackswing
Member, PRO
Posts: 9
Hey math teacher here, been spending summer designing some math games for iOS and I'm having trouble getting this one rolling. I'm looking for a game mechanic that's fun and also teaches students about fractions, decimals, and percentages and the fact that they are all different representations of the same value.
I was curious if you all had any ideas? If so, I'd love to hear them. I posted a video here with what I have so far.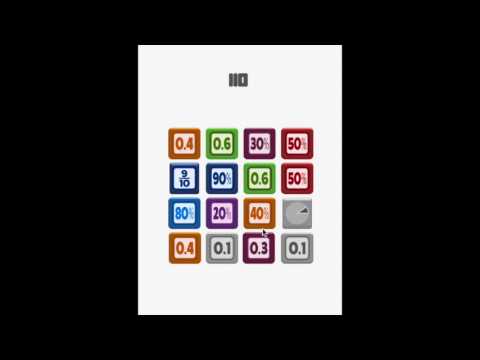 Also, if anyone has questions about games and math education, please consider me a resource and feel free to post here or PM me with any questions.