Hi guys, nice to meet you! I'm Martijn from the Netherlands. It's my first time here and my first GS game
So.. I'm making this game called Ufo war:galaxy battle for iOs and later for Android.
It's gonna be a premium game. I hope you can help me out with this game?
Questions I have:
- Is the game premium enough already ($1.99) or does it need extra features?
- What do you think about the gameplay? (cursor clicks in the video are finger touches on devices)
- Do you have any idea's how to improve the game?
-> All suggestions are welcome! Maybe some of you guys like to be a Test Flight tester? (info@jollydo.com)
---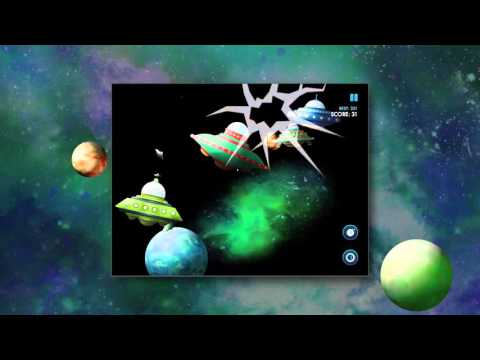 In Ufo war:galaxy battle, your reflexes and speed will be put to the test! Get ready to be attacked by kamikaze UFOs.
Survive as long as you can and try to improve your score with each game!
Ufo war:galaxy battle is the free 3D arcade space shooting game that combines speed and reflexes.
Features:
* Destroy enemies by touching them with your finger
* Use bombs and force fields
* Several game modes
* Unique background, every time you play a game
* You earn points for every destroyed UFO
* Unlock Achievements
* Enter the Leaderboard with your best score